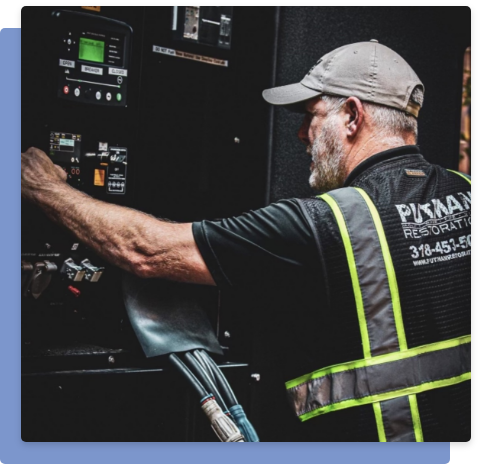 Superior Financial Services Property Restoration in Shreveport, LA
Keep Your Business Thriving with Prompt Restoration Services
In the highly sensitive sphere of financial properties, damage and loss constitute significant disruptions to your business, affecting your revenue and client confidence. Unexpected incidents can occur, leaving your establishment, such as banks, real estate offices, mortgage brokers, or accounting offices, in a devastating situation. Your financial property deserves to be in its prime at all times.
That's where Putman Restoration, your reliable partner in Shreveport, LA, comes in. With our team of restoration experts, we respond swiftly, minimizing damage and swiftly restoring your financial property to its optimal state. With 18+ years of experience in the field, we've seen almost every situation and know how to provide an efficient, professional, and thorough restoration service.
Get Your ERP
Start Your Large-Scale Restoration Today
Partner with Putman Restoration for comprehensive property restoration solutions that ensure a swift recovery and long-lasting results. Contact us anytime today!
(318) 453-5029